In line with our Product Spotlight and our drive to treat dry, dehydrated, and sensitive skin conditions during the cold seasons, here is an insightful article on Facial Masks.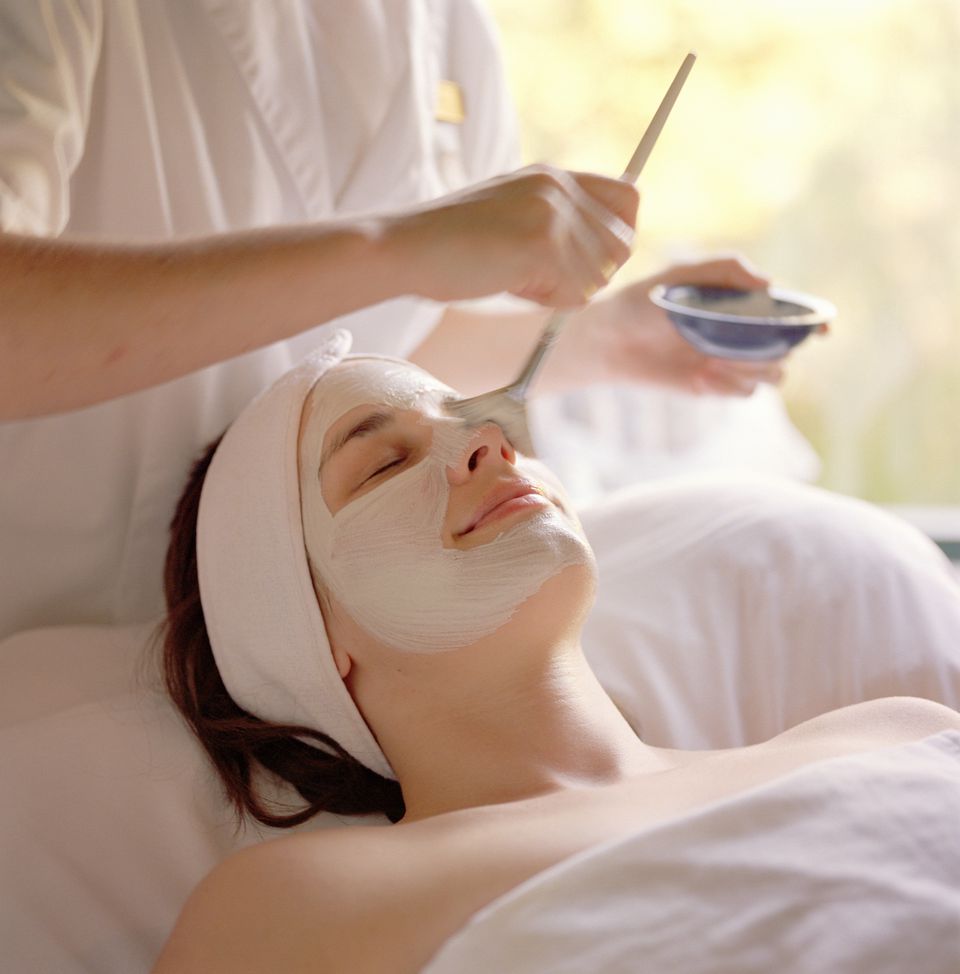 ---
A facial mask takes place after cleansing, skin analysis, exfoliation, extractions and massage during a professional facial.  Facial masks treat your particular skin type or condition.  If you're dry or dehydrated, the facial mask should hydrate your skin. If your skin is red or inflamed, the mask should calm and soothe. If your skin is oily and congested, the facial mask can help draw out impurities from the skin.
Facial masks generally stay on your skin for 10-15 minutes and contain ingredients like clay, black moor mud, aloe vera, seaweed, algae, essential oils, massage oils, herbs and vitamins.  After the mask has done its work, the therapist removes it and completes the facial with application of toner, serum, moisturizer, eye cream, lip balm and if it's day-time, sunscreen.
One sign of a good facial is when the therapist stays in the room with you during the facial mask, giving you a scalp massage or some other service that enhances your experience.
What Can Facial Masks Do For Your Skin?
A face mask is intended to treat your particular skin condition so it's important to choose the right one. If you're using a professional skin care line, the spa therapists can usually recommend a facial mask for you to use at home, but sometimes they are for professional use only.
Depending on their ingredients, masks can tighten and tone, hydrate, nourish, draw out impurities, help blemishes heal, calm and soothe, and rejuvenate the skin.  
There are a few different types of masks.  Clay masks help draw oil and dirt to the surface of the skin. They contain clay, kaolin or bentonite for their tightening and sebum-absorbing effects.
 Cream masks or gel masks are formulated to hydrate and nourish the skin.  Setting masks harden into a rubbery state and therapist peels them off at the end. These are cool and refreshing masks, but not that common because they're tricky to work with.
If you enjoyed the read and would like to treat your skin to the perfect facial for your skin type click BOOKING. Our therapists always have advice to share on how to keep your skin glowing and healthy.